Diamond Painting
Flying Through the Sky
I've been working on my Spirit of Flight diamond painting for the last couple of weeks. I've finished the first three pages and I'm really enjoying it! The confetti sections don't take as long to do and it's definitely quicker than stitching. What I've completed in two weeks would have taken me about three months to stitch!
Previous progress:
Current progress: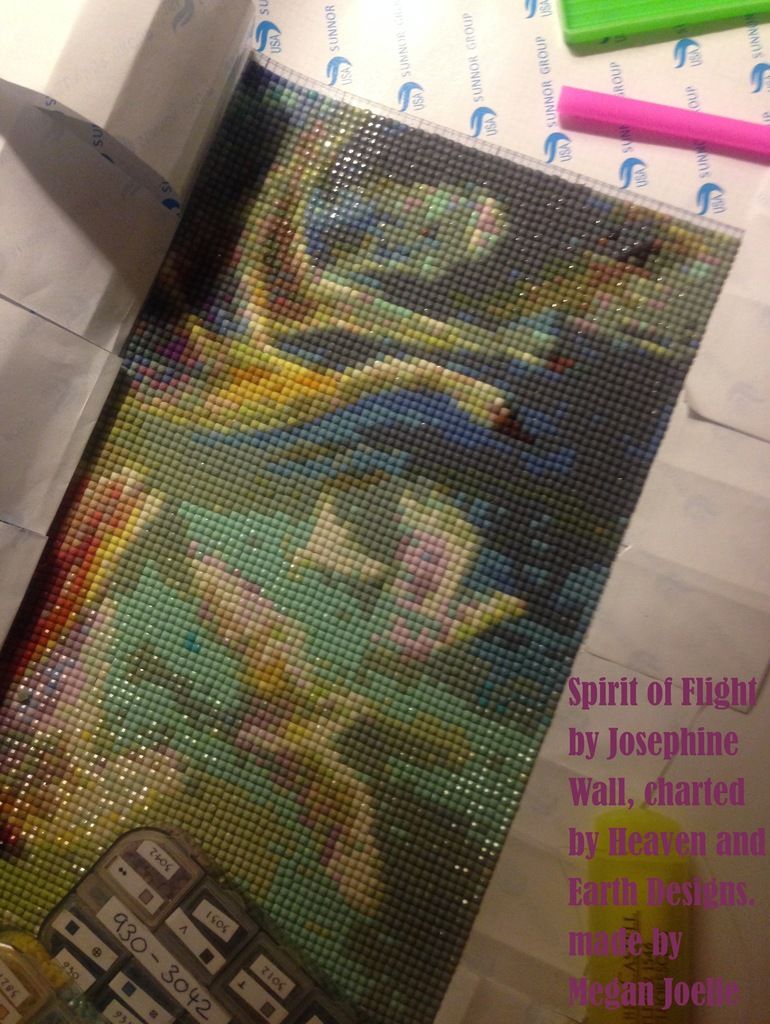 Challenge Number Four
I've been distracted by the diamond painting but I'm still working on the HAED Challenge! I've skipped page 6 because it was a partial and the Challenge called for a full page. Here is my progress on page 7. I'm around the halfway mark at the moment:
Previous progress: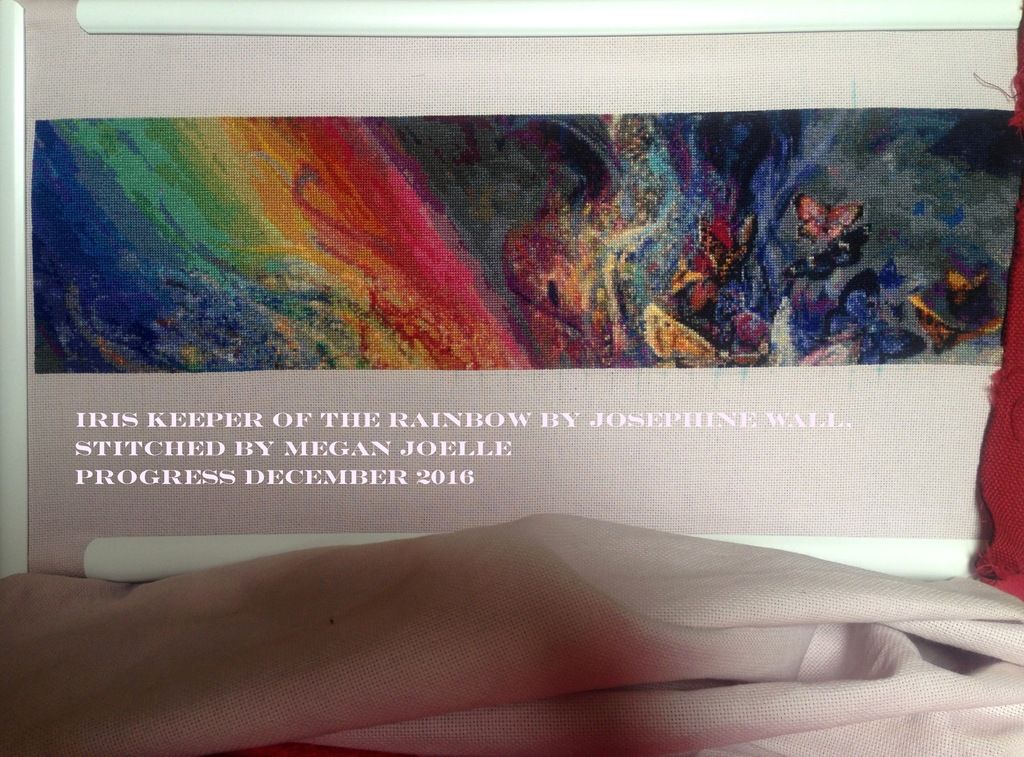 Challenge progress:
Hoping to be back with a finished challenge piece towards the end of the month!
Happy stitching xxx